Foot Fetish Dreams – Teacher
Nearly every fetishist has desired his female teacher in fetish action. Fantasies like licking and kissing the soles of her, sucking her toes, worshipping her feet, having a footjob or just receiving a spank until you pray for mercy by kissing her shoes. These desires are well known.
Maybe your teacher did have same desires. Have you ever asked her if she would allow kissing her soles? We have a gallery of a teacher with 122 pictures of her foot fetish desires. There is just one problem; no foot fetishist is there realizin the slave part so she does it herself.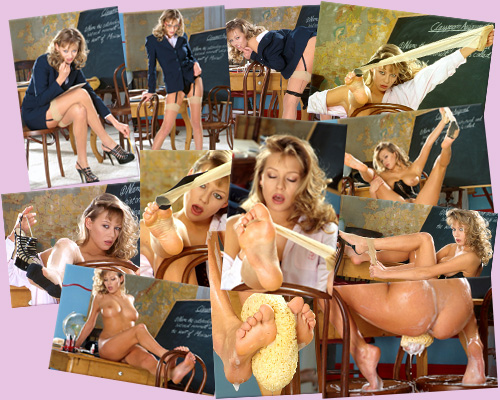 One Response to Foot Fetish Dreams – Teacher